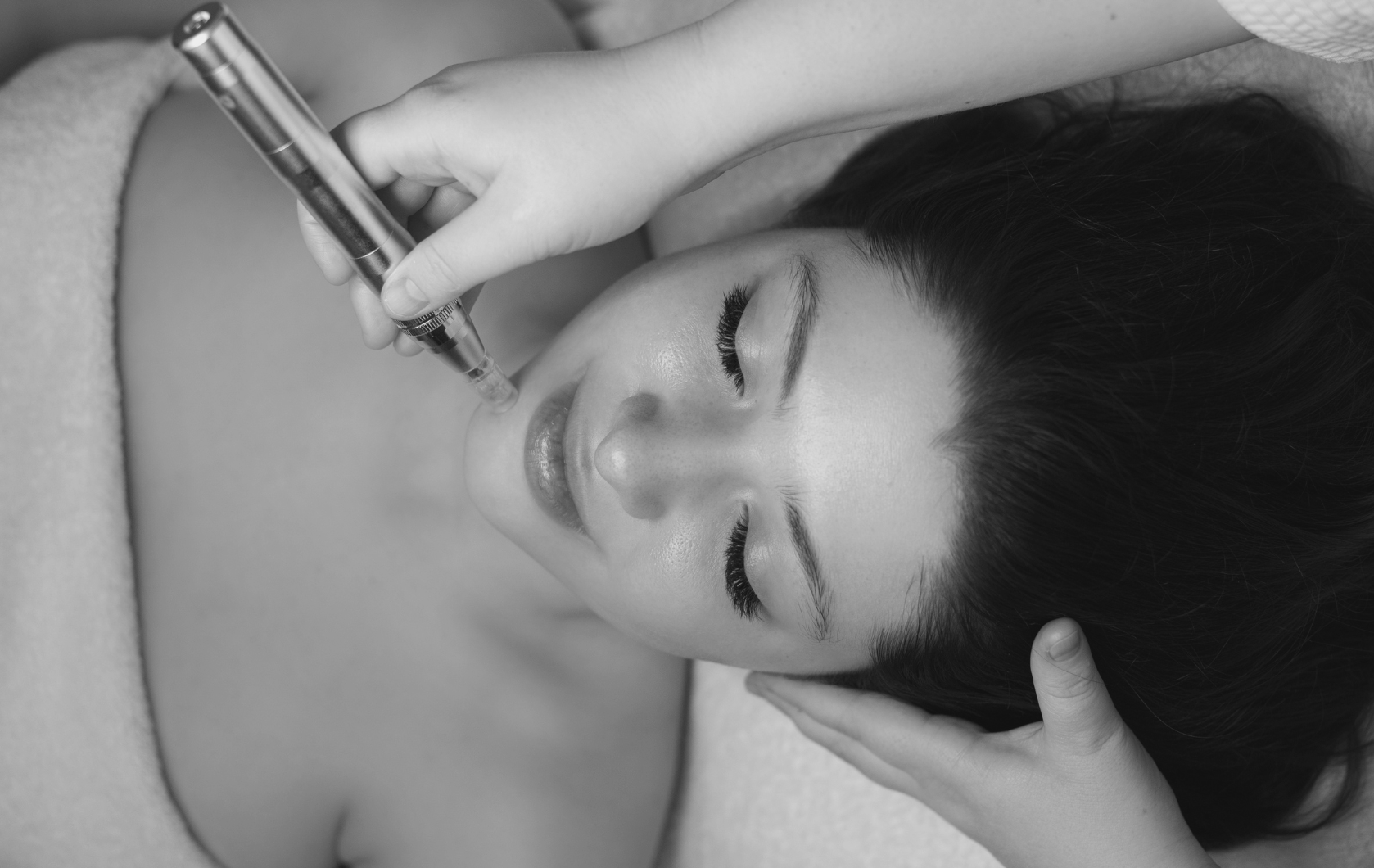 Microneedling
Microneedling uses the process of Collagen Induction Therapy to promote healing and natural collagen production, by creating micro injuries in the skin. This stimulates the body's natural healing process. The repair process begins almost immediately! Stimulating the production of collagen and elastin, producing smoother, more rejuvenated skin.

Benefits:
- Reduces fine lines and wrinkles
- Smooths acne scars
- Reduces Hyperpigmentation
- Tightens and lifts the skin
- Improves skin tone and texture
- Increases collagen and elastin

3-6 treatments are recommended for most clients. If you have deep acne scarring, you may need more aggressive treatments.